If you would like to screen potential new hires for a Work Opportunity Tax Credit (WOTC), you may configure it by selecting the arrow next to your name on the upper right of the screen and choose Company Profile.
Next choose WOTC Setup from the left menu.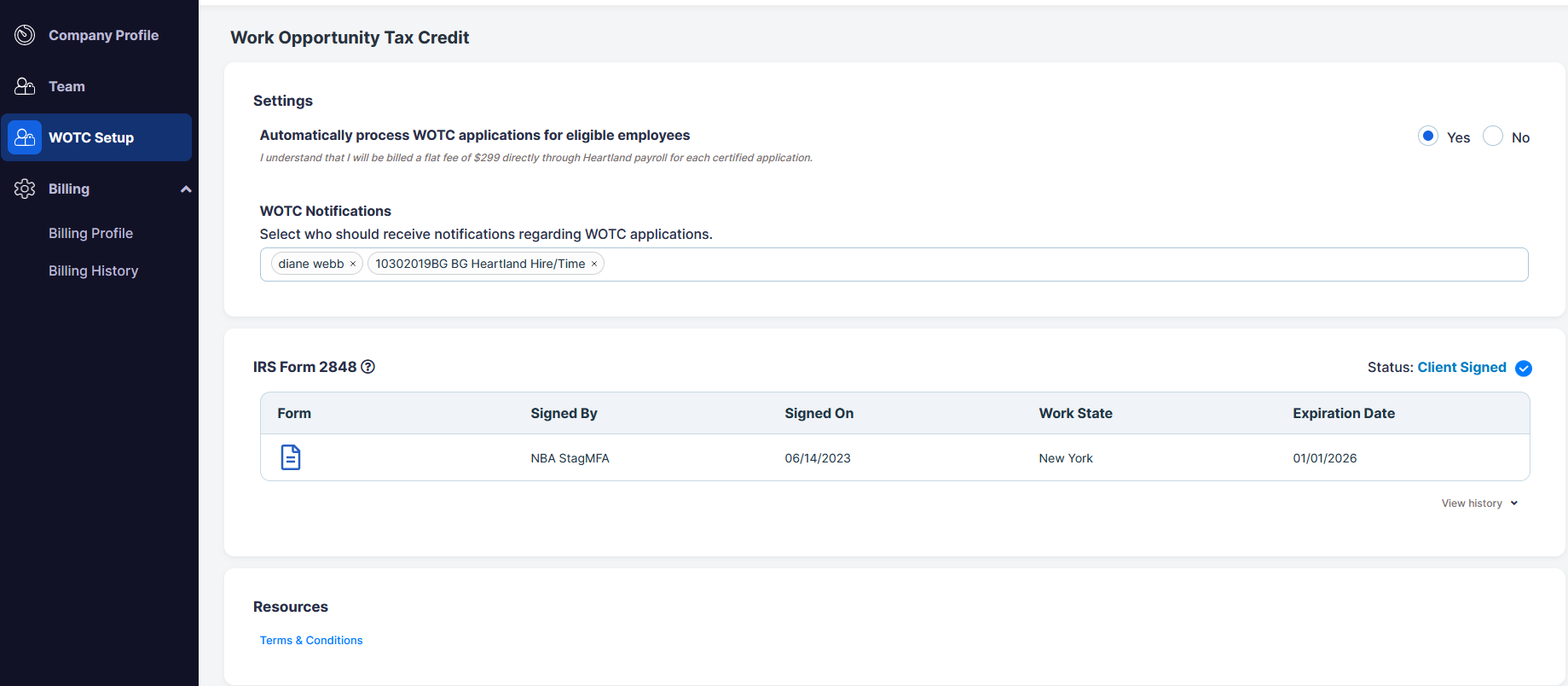 To screen candidates for WOTC eligibility, choose "Yes" for the question at the top of the page.   You may also choose to pay a flat fee to automatically process applications.   You will automatically be refunded the money if the candidate is not determined to be eligible, or        if they leave employment in the first 30 days.
Here you may get a copy of your signed Form 2848 used for filing with the IRS.   You may also choose who in your organizations will receive notification about WOTC orders.