The Calendar page allows you to view events for yourself or your Team Members.  Your Hiring Calendar can also be integrated with your Google Calendar.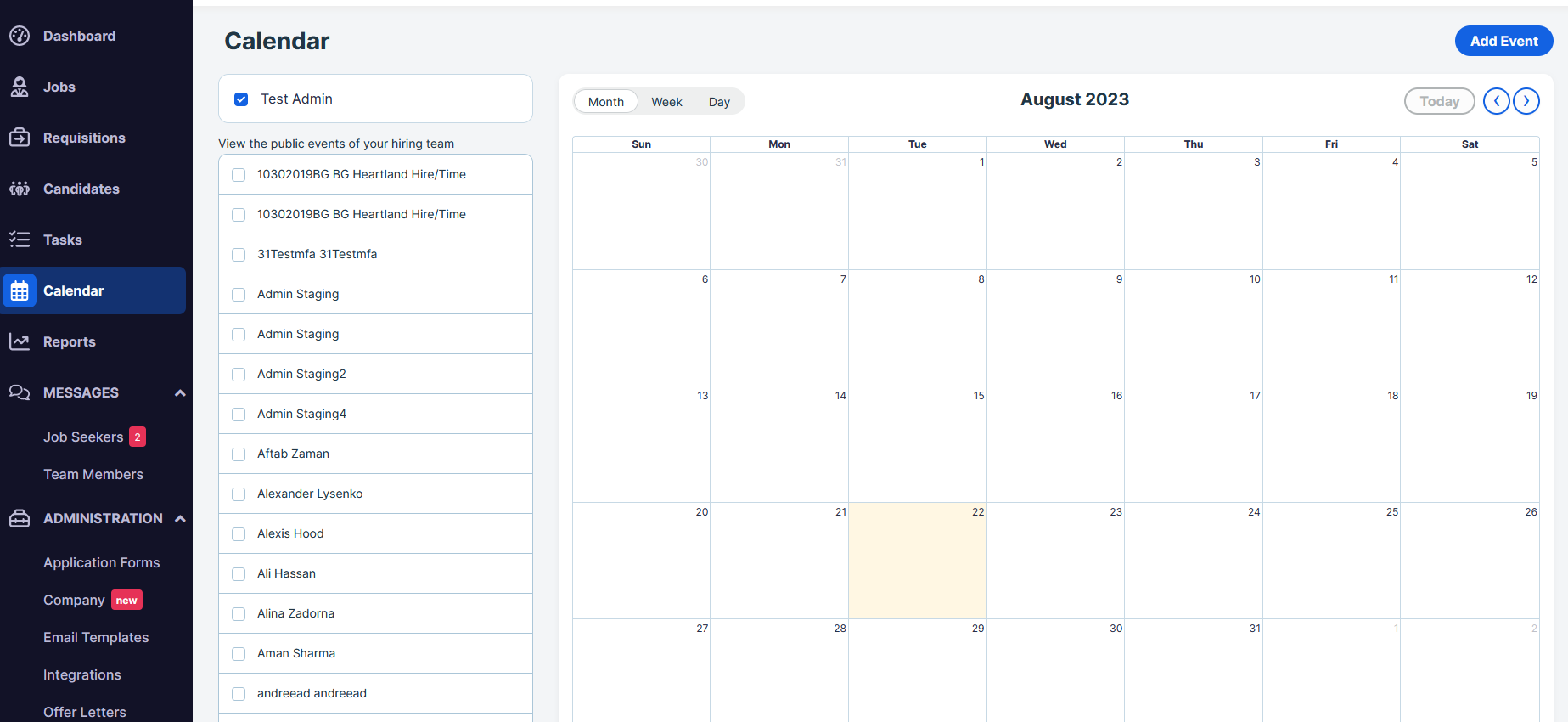 How to Add a New Event
To add a New Event:
Select Add Event.
If this is your first time adding an Event, you will be prompted for your timezone.
Complete the Add Event form that includes the following:



Event Name:  Your name for the Event.
Who can See This Event:  Determines whether other Team Members can see this event.  The options are Everyone, Only Me and Admins, and Only Me.
Date, Time From, Time To:  Sets the Date and Start and End times for the Event.
Regarding Candidate and Regarding This Job:  Which Candidate and Job the Event refers to.  The Event will be stored with the Candidate and Job records.
Attendees:  Other Team Members that you choose to invite to the Event.
Description:  A short explanation of the Event and its purpose.
When finished, select Create Event.
If other Attendees were included, there will be a prompt whether or not to send the invitation to them:

The Event will be saved in your Calendar.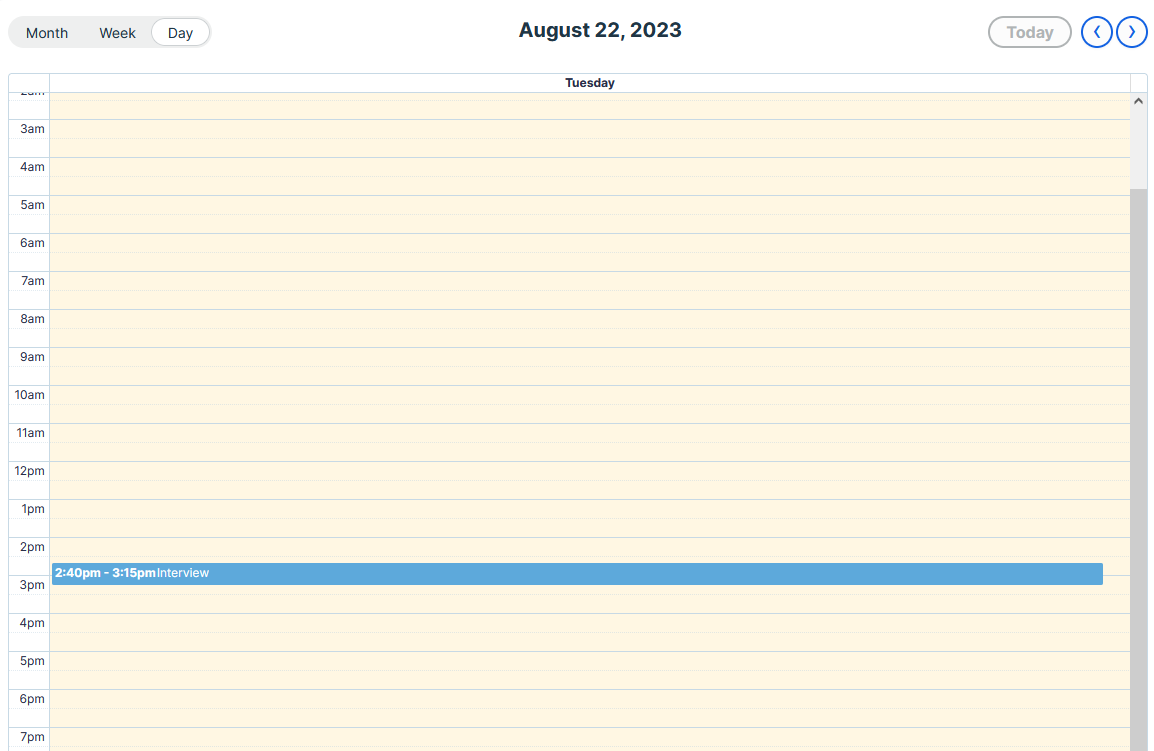 How to Delete an Event
To delete an event:
Select the Event from your calendar.
Select Delete This Event, then confirm by clicking Yes, I'm Sure.
How to Filter Events
Events can be filtered by the Team Members or by the Date View.  To see the Events of other Team Members, click on the checkbox next to their name. Any events they have made viewable to you will be displayed.
To change the Date View, select Month, Week, or Day to view the calendar in the different time periods.  The left and right arrows will advance the calendar view forward or back.  Select Today to return to the current day.