Update Task Attributes
Tasks can be updated by the task creator.  To edit a task:
Select the Tasks page from the left navigation panel.
Select the Edit icon  for the Task to update.
Update any of the following:

Task Name: The name assigned to the task.  Tasks can be assigned names from a predetermined list, or custom name can be set.
Regarding Job:  The Job the Task is regarding.
Regarding Candidate: The Candidate the Task is regarding.
Assignee: The User assigned to complete the task.
Due at: The Date and Time the Task is set to be completed by.
Note: Any additional notes that are pertinent to completing the Task.

Select Save when complete.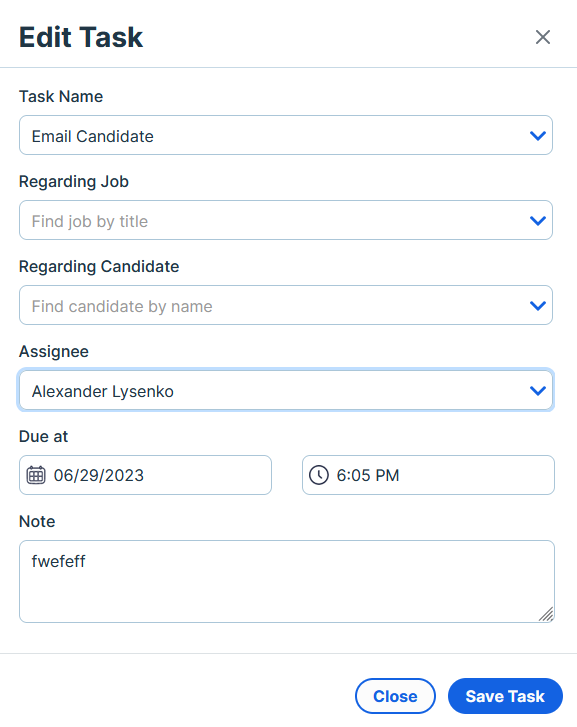 Set Task as Complete
Tasks can be completed in either of the following way:
Click the Completed checkbox for the Task
OR
Click the Edit icon  for the Task and click Mark as Completed.
Note that when a task is Completed, it can only be marked as Incomplete by using the Edit command - clicking the Completed checkbox once completed will not change the task status.