To view job requisitions, you can select Requisitions from the left menu.
This will bring up a screen that will show a report of requisitions, including:
Requisition ID
Created By
Created On
Position Title
Requisition Status
Reason
Approvers
Last Updated On
# of Positions
Budget
Number of Hires
Job Status
You can filter by
Requisition Date
Requisition Status
Reasons
Whether they are assigned to you or pending your approval
Job Title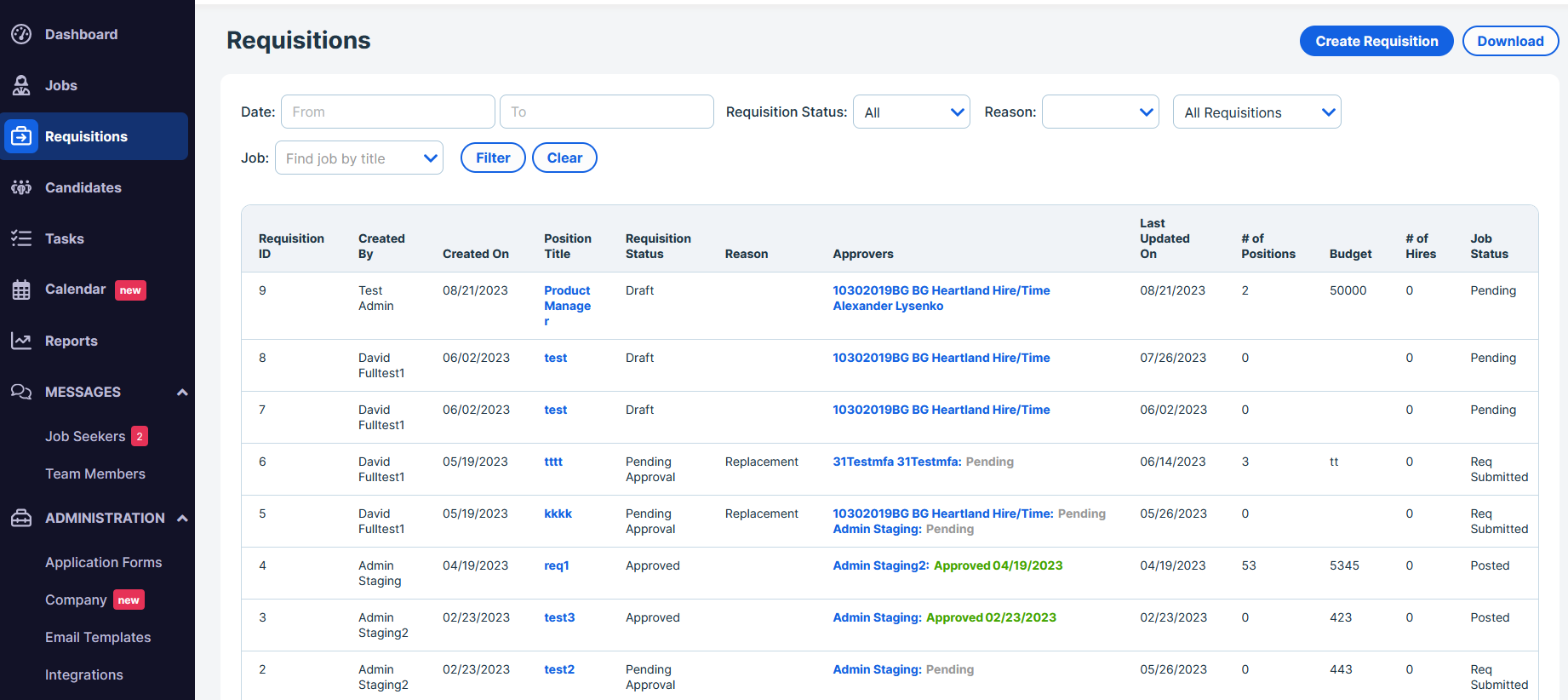 To view any position, select the Job Title, and it will bring you to the jobs page for the listing.
If a requisition is assigned to you, you will also see an extra link to "approve."  

 Selecting this link will bring you to a page like this, where you may review the request, and select Approve Requisition or Deny Requisition.
You may download a CSV file of all of the existing job requisitions by selecting the Download button on the upper right of the Requisitions page.