You may filter for requisitions assigned you.  For these, you will see an extra link to "approve" the requisition.
Selecting this link will bring you to a page like this, where you may review the request, and select Approve Requisition or Deny Requisition.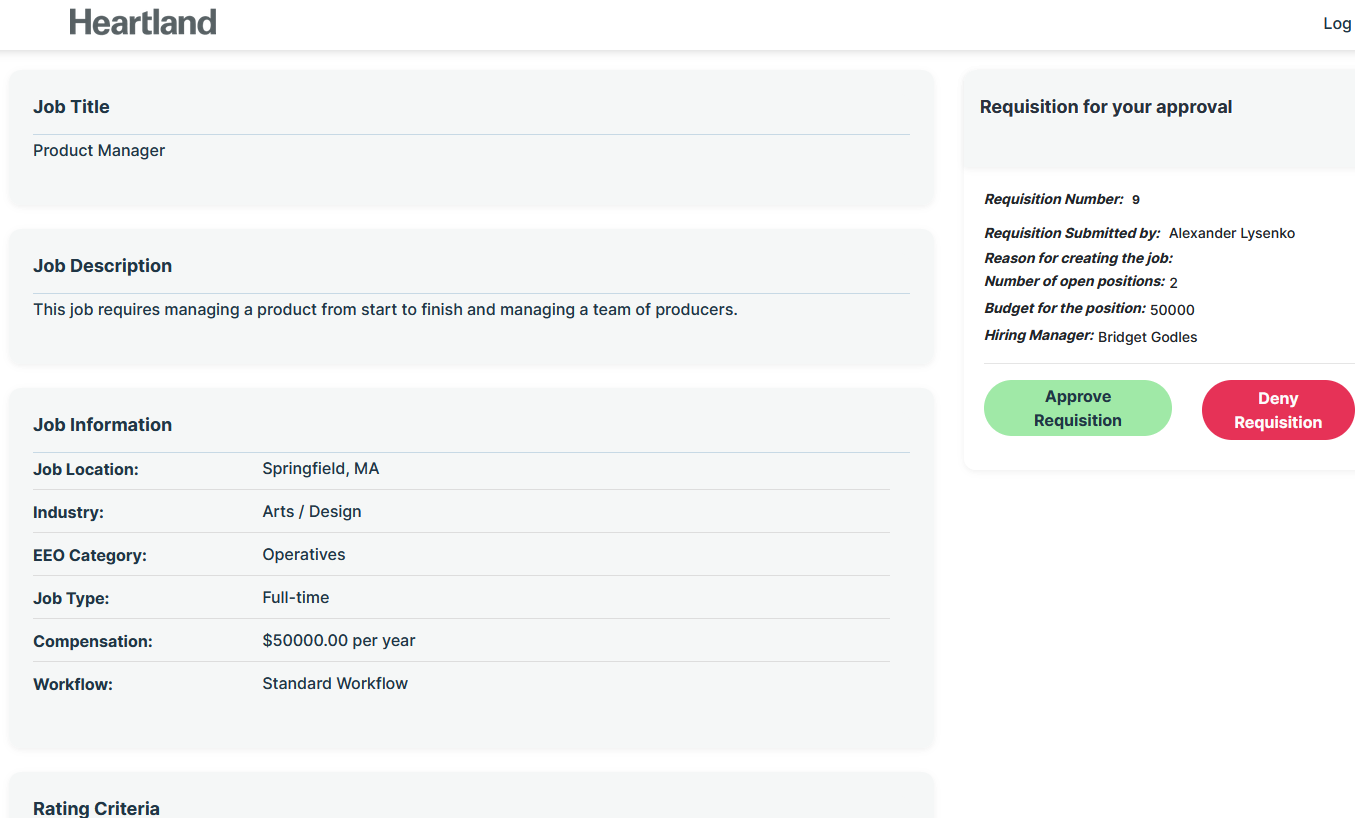 IF you select Approve or Deny requisition, you will be provided a Comments field where you may add any notes or explanation for why you approved or declined the request.