You may access the settings page by navigating to Administration - Settings on the left menu.

Custom Candidate Statuses
Custom statuses are personalized names that you can set based on a set of existing system statuses.
If your recruitment process requires the creation of custom candidate statuses, you may set these up here.
Custom statuses may be used throughout your hiring process including:
Applications
Emails
Reports
To change the name of a status to a custom value, select Edit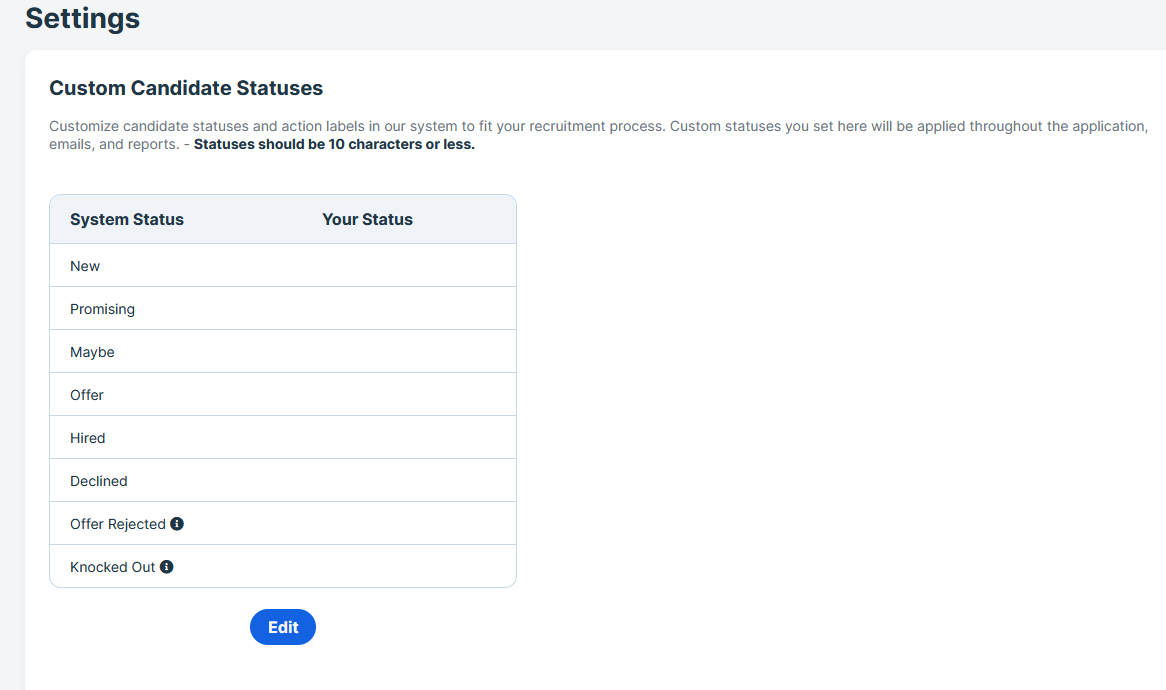 Change the name of the System Status value to whatever title you wish.
Note: Custom statuses should be no longer than 10 characters.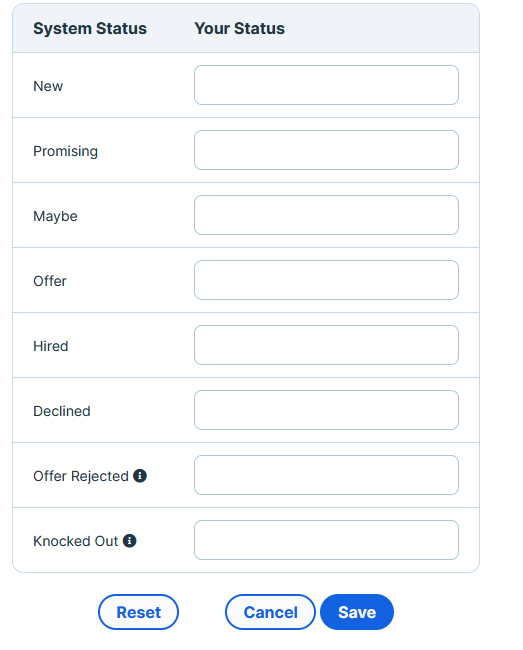 Select Save.    To return to the main screen, select Cancel.   If you with to reset all status back to the system default, select Reset.
Applying Using Job Boards
If you wish to have the ability to share your job postings on job boards, including Indeed, Monster, or LinkedIn, you may toggle this functionality by selecting Yes.

If turned off - Candidates will be unable to apply for jobs using their profiles on these sites, however they will be able to be pre-screened.
If turned on - Candidates will be able to apply using their profiles on the selected job boards, however they will not be able to be pre-screened directly.  Instead, they will receive an email to complete this process after they apply.
Cover Letter
By selecting Yes, this will enable candidates to submit a cover letter during the application process.
Resume Upload
If you wish candidates to be able to upload a resume, you may set this here.   You may choose:
Yes, a resume is required
A resume is optional
No, disable resume upload