On the Privacy Settings page, you may control who has access to job postings.  there are two sections on this page.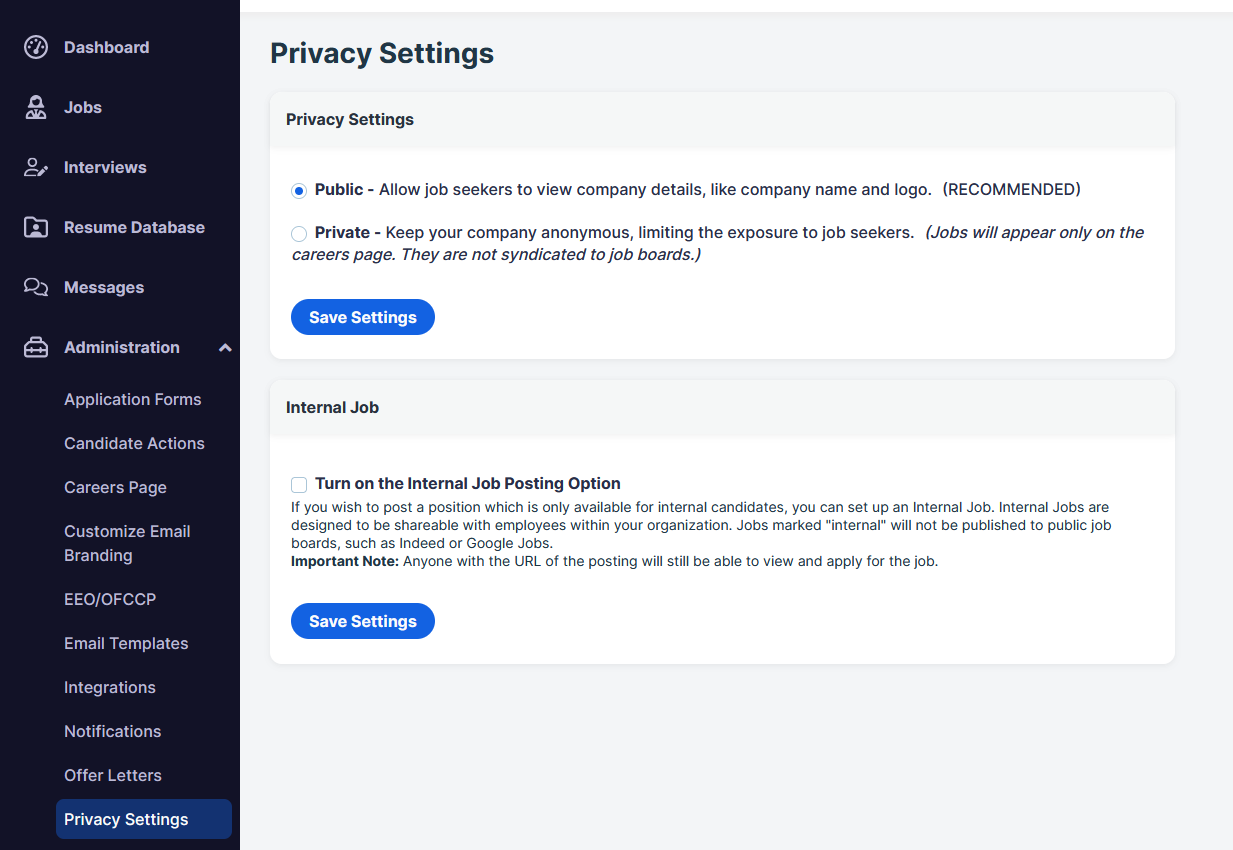 Privacy Settings
Here is where you can determine whether to share information about your company to job seekers.
Public - If you set your privacy settings to public, job seekers will be able to see details about your company, including the company name and logo.   This setting is required if you wish to syndicate your position with various job boards.
Private - If you wish to ensure that all positions are not public, but only visible to those who have access to your custom careers site, you may set your jobs to private.
Internal Job
If you have a position that you would like to make visible only to internal candidates, you may select this option.   These positions may be shareable to people within your organization but will not be available to be published to public job boards.   Note:   These positions will still be visible to anyone with the link.  Those with the link will be able to apply for the job.