Email Templates can be used to quickly message candidates to confirm their application has been received, request more information, or for other events.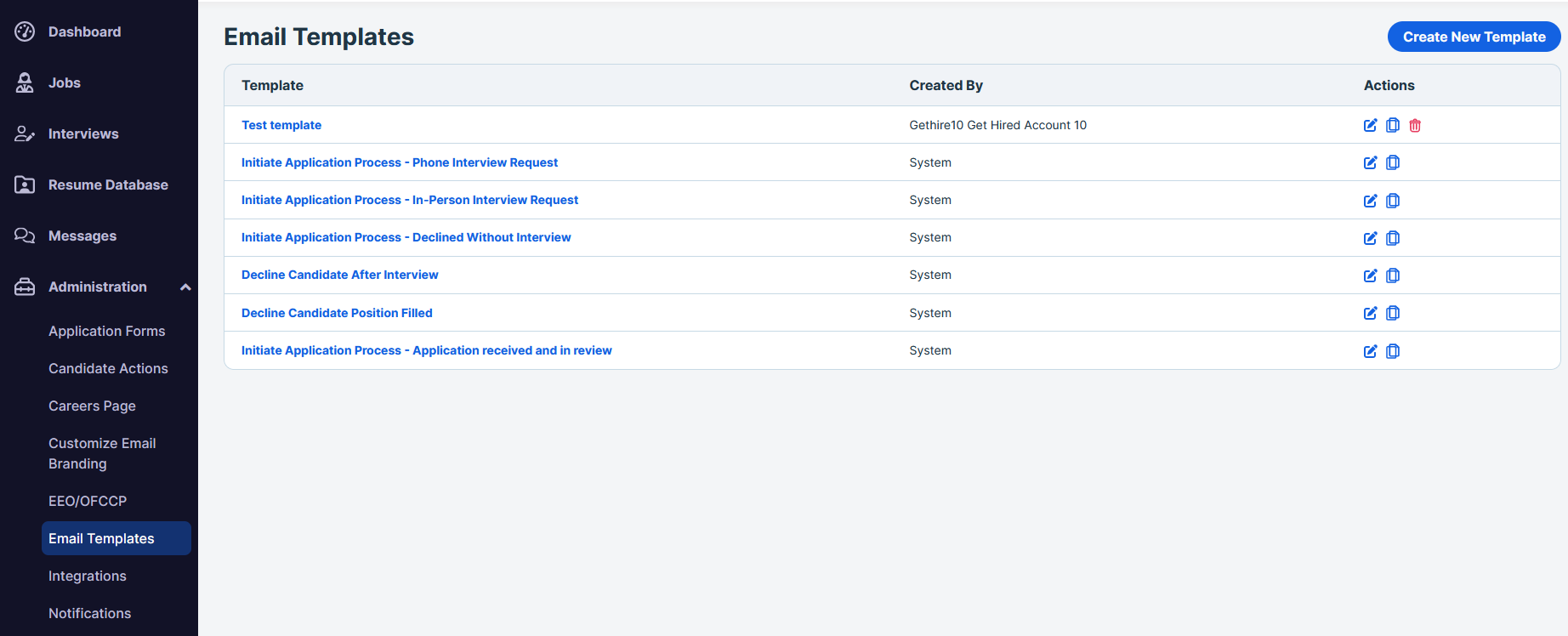 Create New Email Template
To create a new template:
Click the Create New Template button. 
Enter the Template Name.
Enter the Email Subject.
Fill in the body of the email using the WYSIWYG editor.
Preset fields can be used to automatically include information collected from your Hiring settings, or the candidates submitted data.  Preset fields are distinguished by double curly braces.  Some common fields include:
Application Date: application.date
Candidate: first_name
Candidate Email: candidate.email
Job Title: job.title
etc. (See the application built-in help for more examples)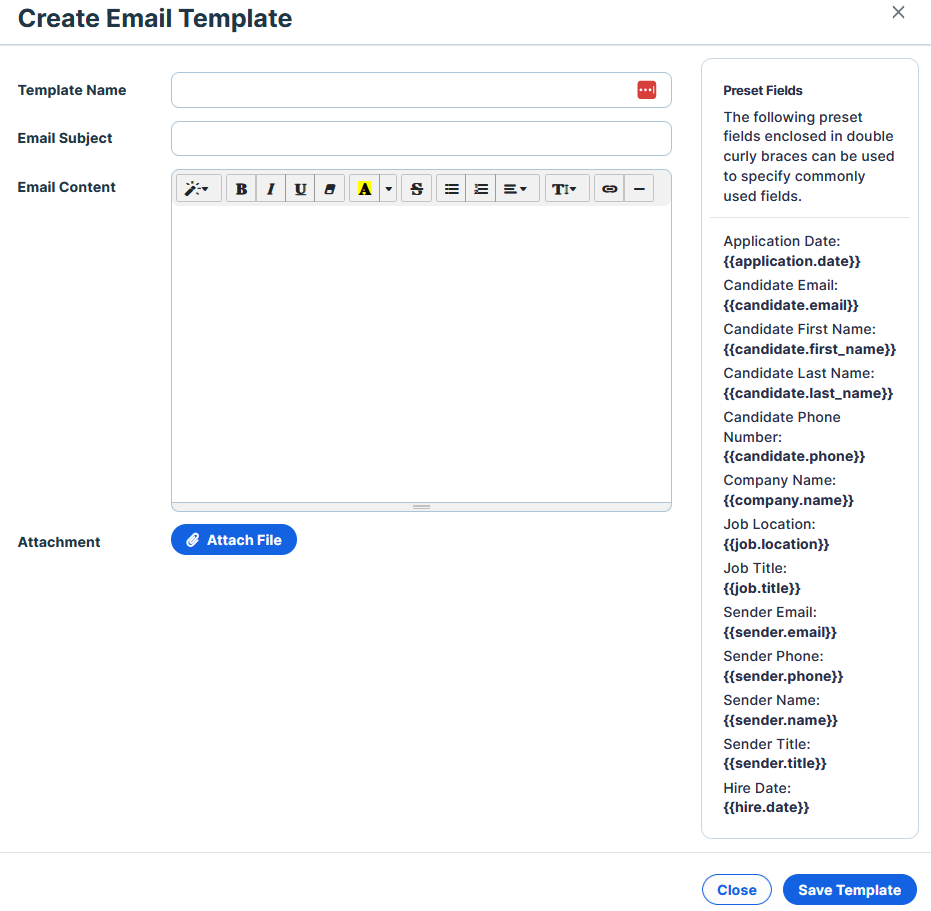 Edit Email Template
To edit an existing Email Template, select the Edit icon: 
  This will display the same features as Create New Email Template.
Copy Email Template
To make a copy of an existing template, click the Copy icon: 
  The Edit Email Template screen will display, with the contents of the template you selected copied into the new one.  Update the copied Email Template and click Save Template to complete the process.