The Printback preview will generate as a PDF. Heartland paystubs will display the employee data, pay information, deductions, leave accruals, and direct deposit information when applicable. The lower section of the PDF preview will display the employee's paycheck.
Live Checks are negotiable at a bank and must be printed on Heartland Check Stock.
Direct deposit paystubs are called Vouchers and will be marked as non-negotiable.
Use Heartland Check Stock when printing the Printback file. Based on your preferences, the file may only contain Live Checks. In this case, you would print direct deposit Vouchers separately (Reports → Archived Reports → Vouchers to print that file on plain paper to distribute to your employees. See full details in the Printback Options article.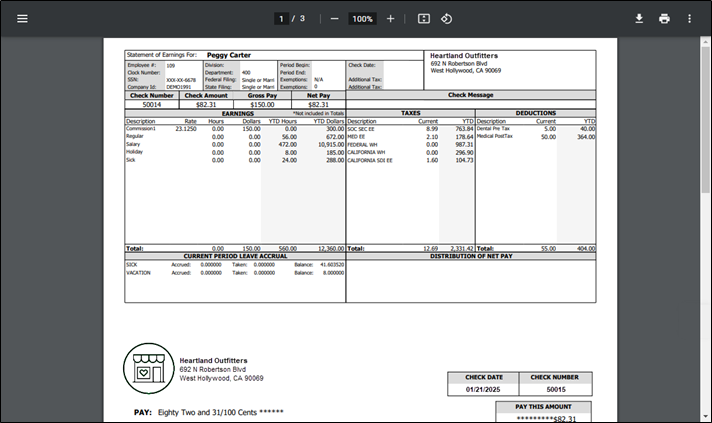 HELP! - I need to reprint my checks after already selecting print!
Client online access allows the Printback file to be retrieved and printed only once. If you closed the file and need to reprint it, contact your Payroll Support Team, they can reset the file for you.