You may purchase several items for your business directly from the My Account site. 
Select Buy Equipment from the left menu.
You will be brought to a page with various items available for purchase.
Select any item you would like to purchase to view more information.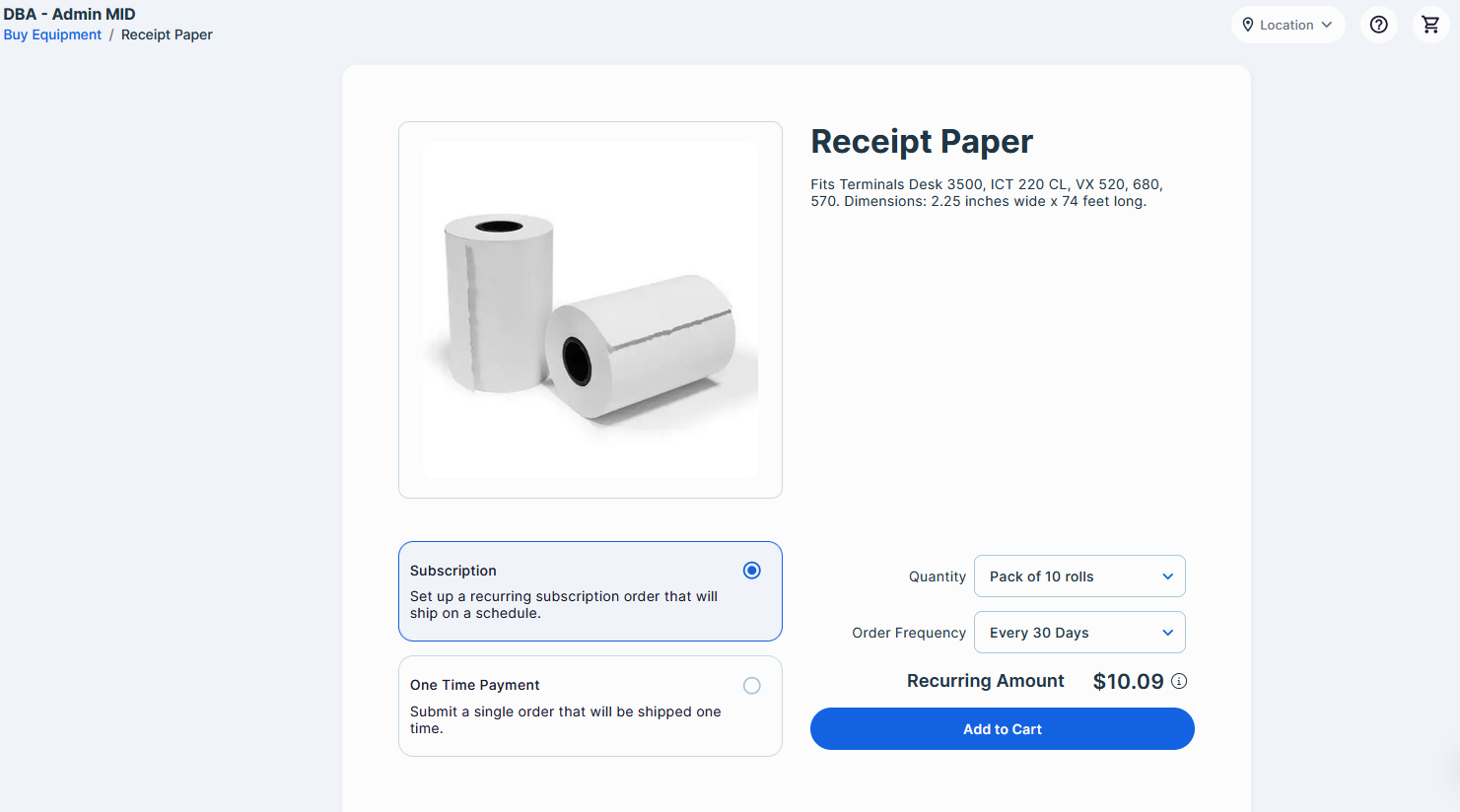 You have the option to make a one time purchase, or to set up a subscription to regularly purchase items.  You can always choose to skip the next order if you already have enough items in stock.
Choose the quantity, and the order frequency, and then select the Add to Cart button.  Your items will now show under the shopping cart icon at the top of the page:
When you are ready to purchase your items, select Continue to Checkout.
On this page you will be able to adjust the quantity of the items you wish to purchase
Complete the form below, including:
Type of shipping address on file
Contact Phone Number
You will be able to view a summary of the items you have selected, and a total, including shipping and tax.
You must confirm that :
You agree to let Heartland process the information on the order
You are authorized to make purchases for this business.
Select Complete Order.
You will then see a confirmation informing you of your purchase, sent to the email address you have on file.