After you have gone through the full hiring process, and you have chosen an ideal candidate, you will want to correctly enter them into the system.
When an employee is ready to be officially hired, you will need to go through the onboarding process.
To add an employee, on the Onboarding tab, choose Onboard New Employee from the left menu.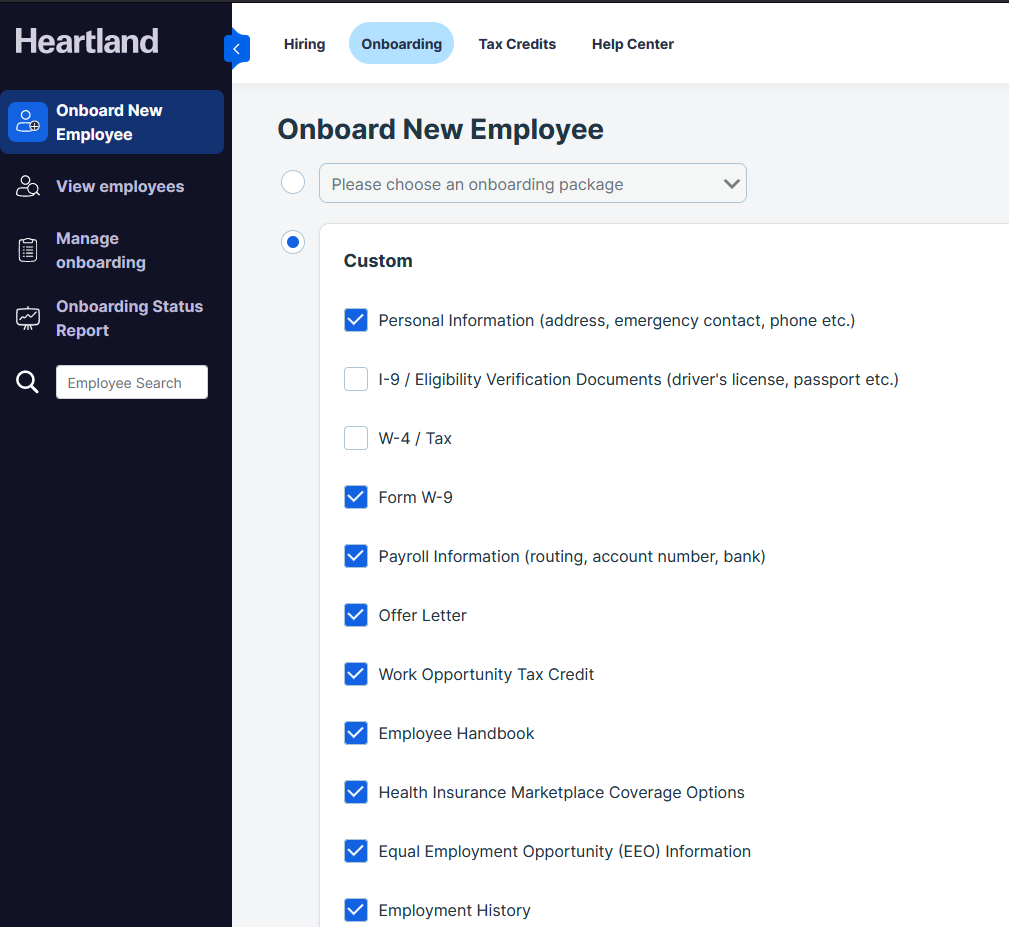 Here two options for including all of the documents that you need to successfully onboard this person.
You can either select an existing Onboarding Package or you can manually choose which documents to include. Below is a demonstration of the manual method. Select the checkbox next to which documents you need from the list on the page and then click Continue.
On the next screen, fill out the personal information regarding the new employee.   Note that all fields on this screen are required, including:
First Name
Last Name
Email Address
Employment Type
Employee Title
Start Date
Pay Type
Pay Frequency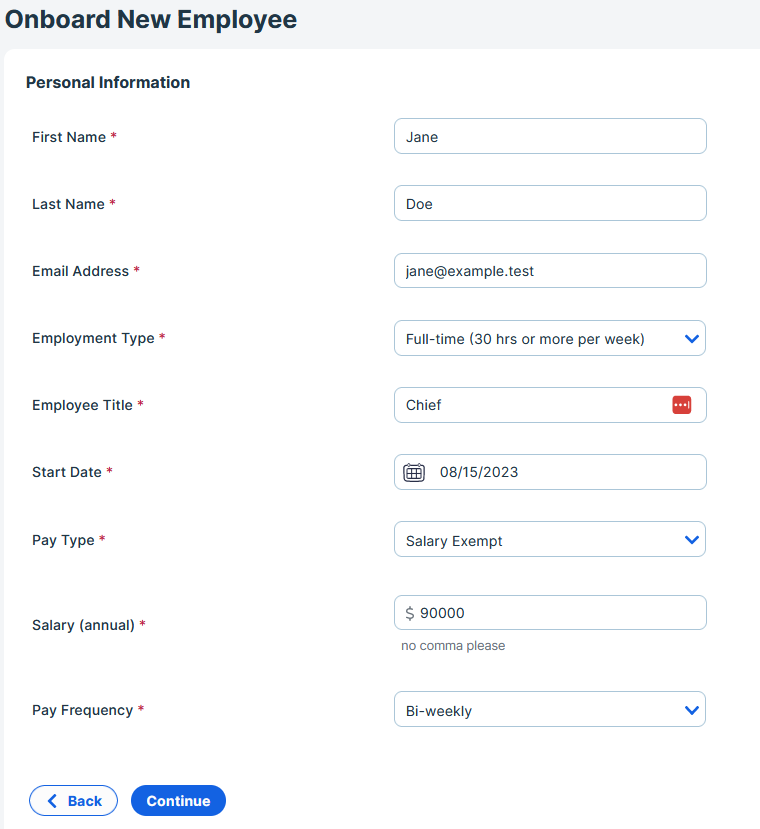 On the next screen, choose Pay Group Fields, Organization Fields, Labor Fields, and any other additional information that applies to this new hire.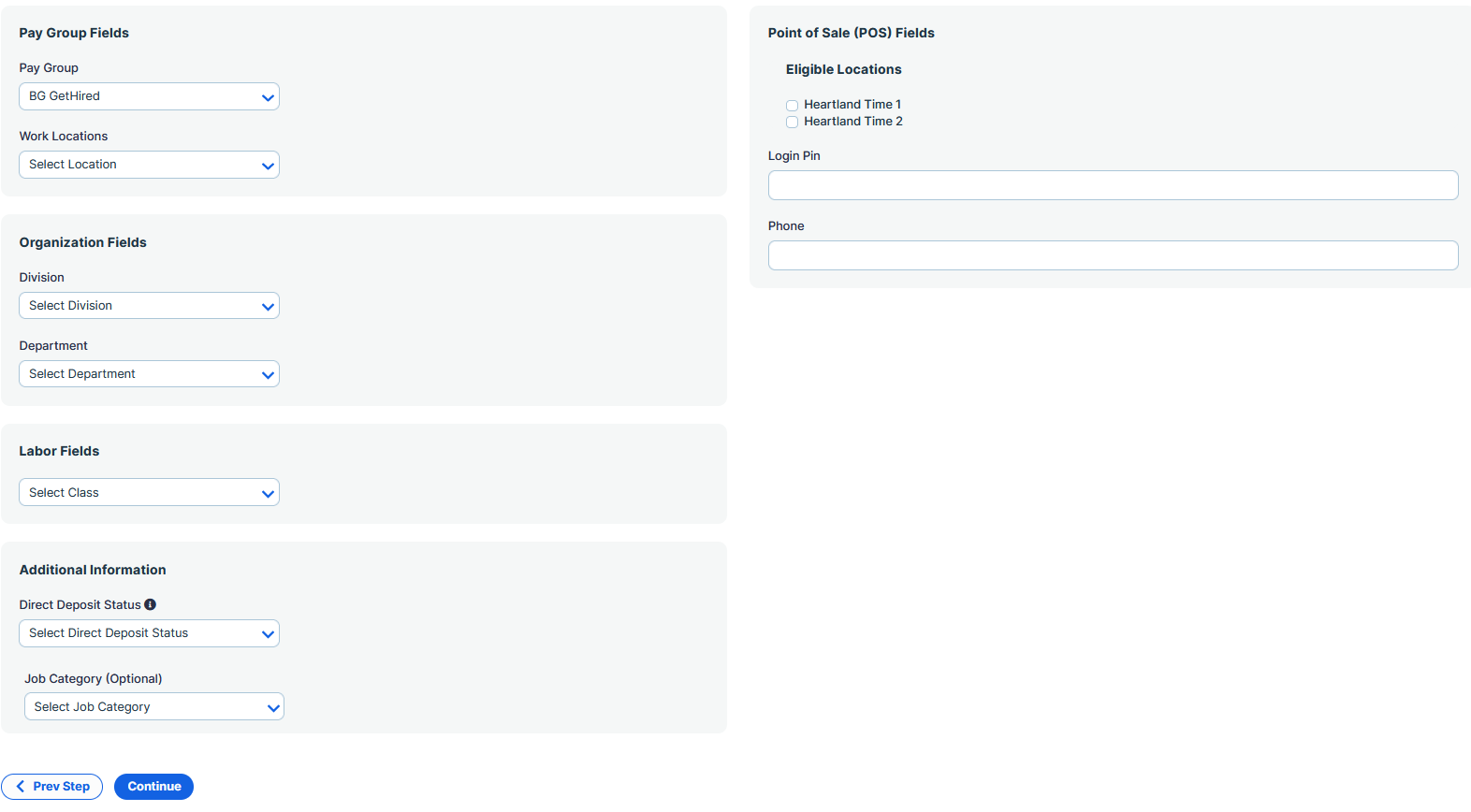 After you are complete, click Continue.
Next you will be prompted for any special information for your state.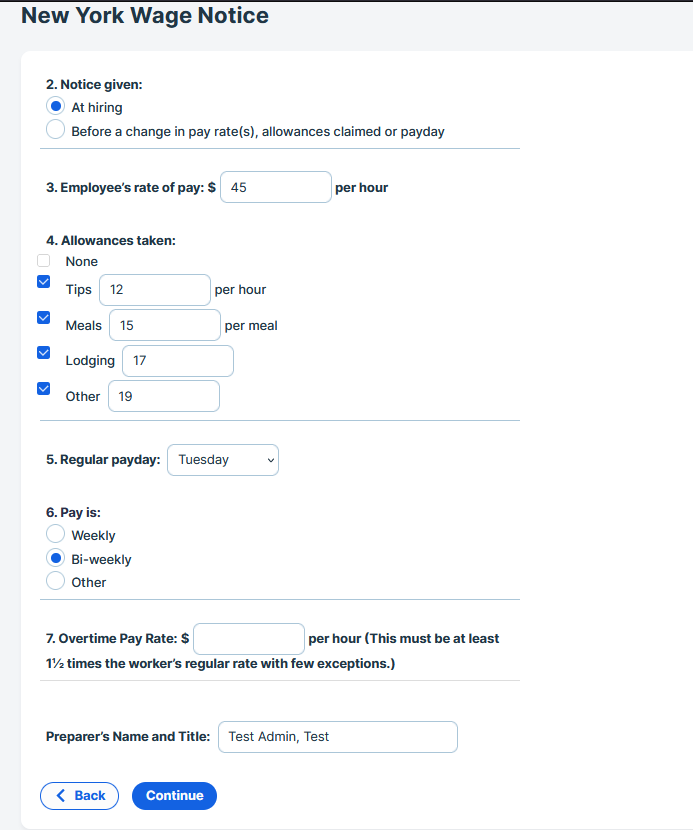 Provide any information about the Health Insurance Marketplace Coverage Options for this employee.  If none, select No.

On the next screen you will be able to send an offer letter to your new hire.   Choose a letter template, and you will be presented with a preview: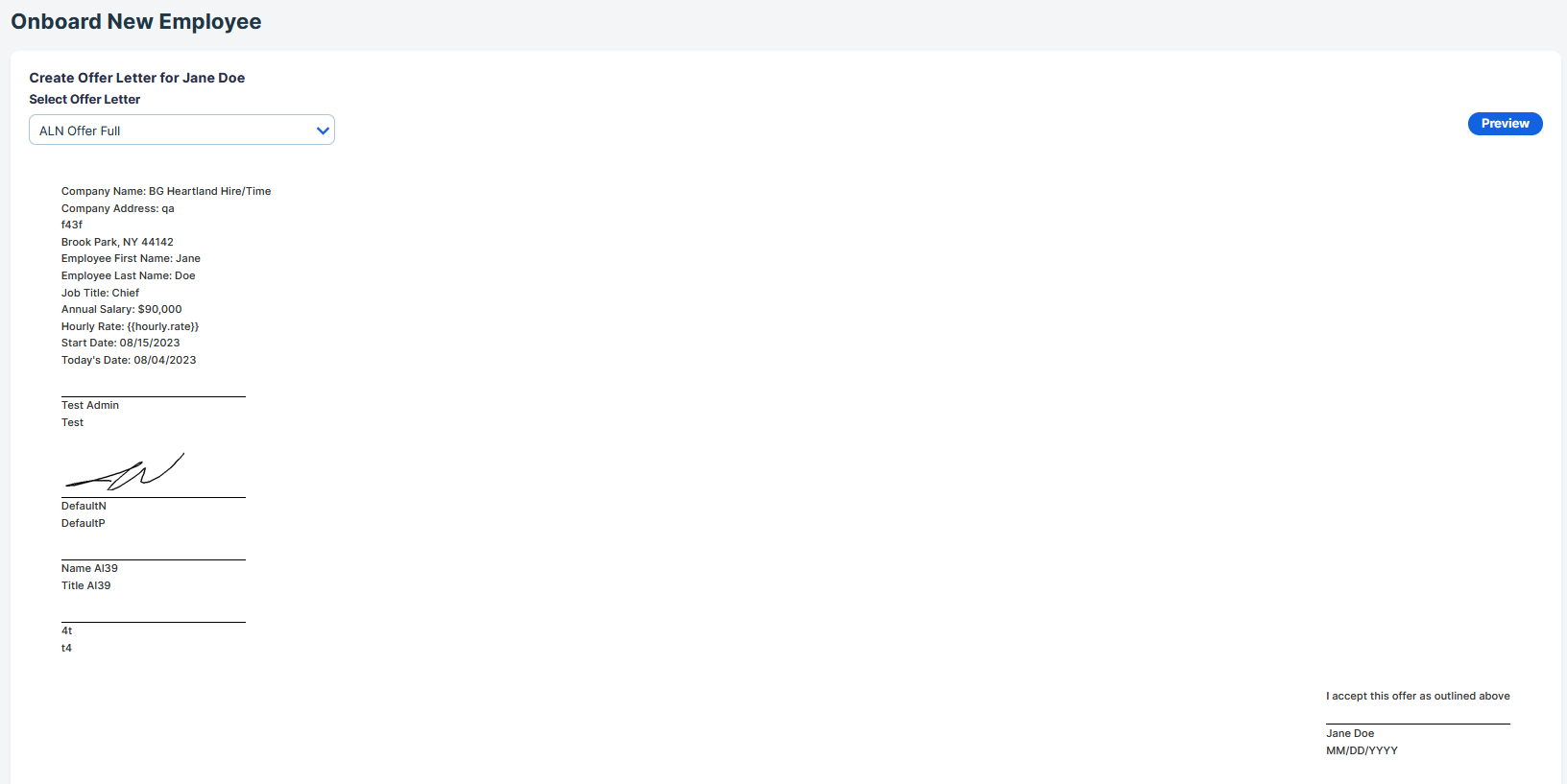 You may sign the letter directly on the page by clicking on "Your Signature".  Once you are complete, click on Send Onboarding Docs on the bottom of the page, and the letter and all of the documents will be automatically sent via email to your new hire.  You will see a confirmation page that looks like this:

You can then choose View Employee or add a new one by selecting  Onboard New Employee.