The Manage Onboarding page allows you to select which forms and documents new hires will receive, fill out, and return when completed.
EEO / OFCCP data can also be collected in this module.

Additional Options allow to you require certain documents such as driver license and direct deposit information. You may also choose to assist new hires with Onboarding and choose who can receive onboarding notifications.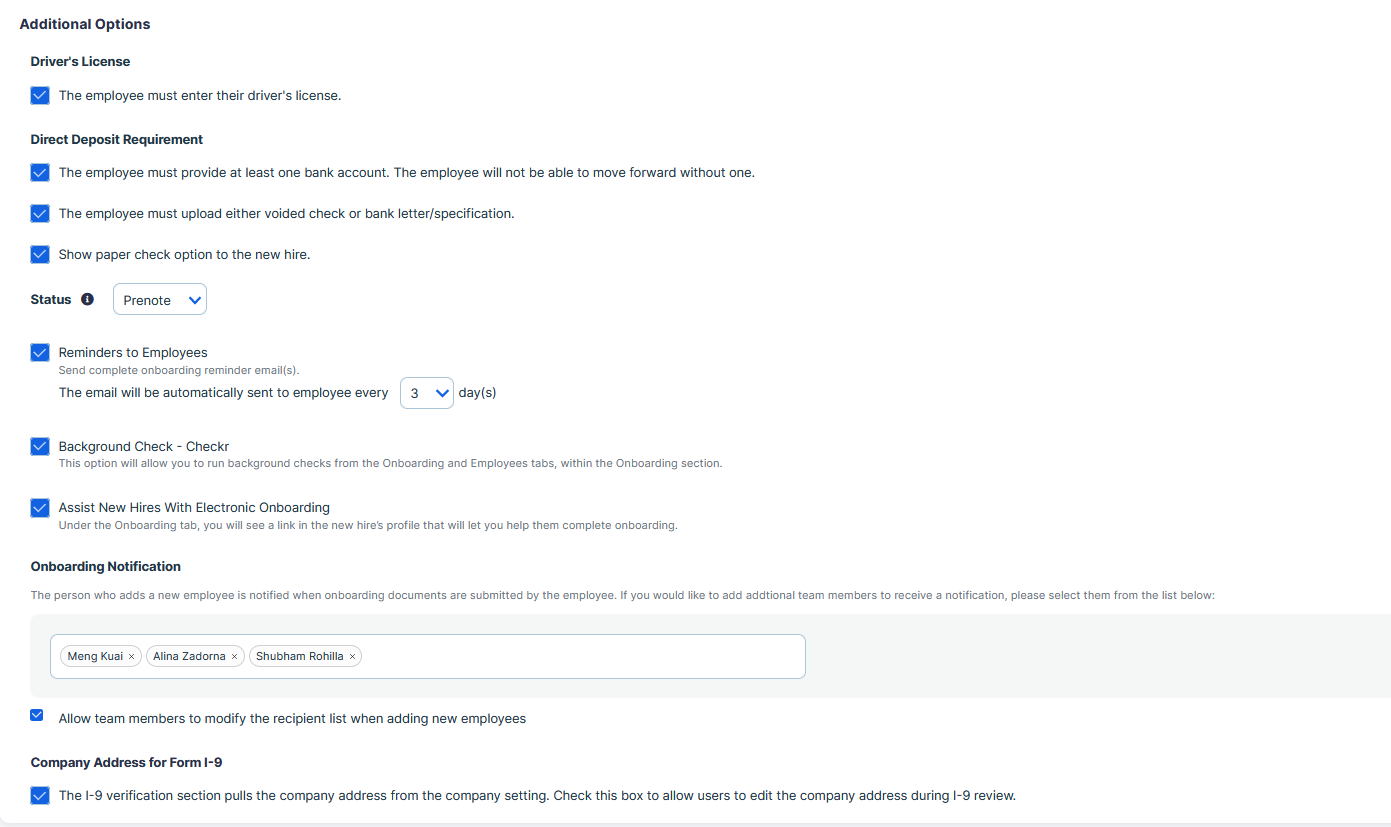 Additional Documents
From here you can upload any other document(s) vital to your hiring and onboarding process through the following steps:
Click Upload Document.
Steps 1: Enter the document name.
Step 2: Select the document options.  The document options include:

This document only requires employee signature and date:  The employee will be able to digitally sign these documents through the Onboarding application, and will not be required to download them first.
This document is for information only and does not require any employee input:  The employee can download the information, but is not required to upload it later.
This document must be downloaded to fill and sign, then uploaded to the system:  These documents require the employee complete information, such as their name, address, etc.  Once complete, they are required to digitally sign it before uploading it.
Ask employee to upload specific document: Employees will not be required to fill in or sign this information, just upload the required document.  This may be documents to verify addresses, proof of identity, or similar documents.
Employer Specific Documents: These are documents that require the Employer complete and upload them.  For example, some tax forms require the employer to validate the proof of the employee's identity the Employee and document it.

Step 3: Click Upload.
There is no limit to how many documents you can upload for an employee to complete. The maximum size limit for a document is 8 MB.