You may create and upload custom documents to assist your new employees onboard to your specific positions.   These documents may also include various form fields, enabling receipt of input from  employees, such as a signature or any other data you wish to collect.
To do this, on the Manage Onboarding page, if you scroll to the bottom, you will see the functionality to upload any custom documents you would like (note, you will need to agree to the terms of service before you can upload documents):



Click on Upload Document 
You will see a screen that prompts you to enter the document name.  You may upload documents in the following formats:
The maximum size document is 12 MB.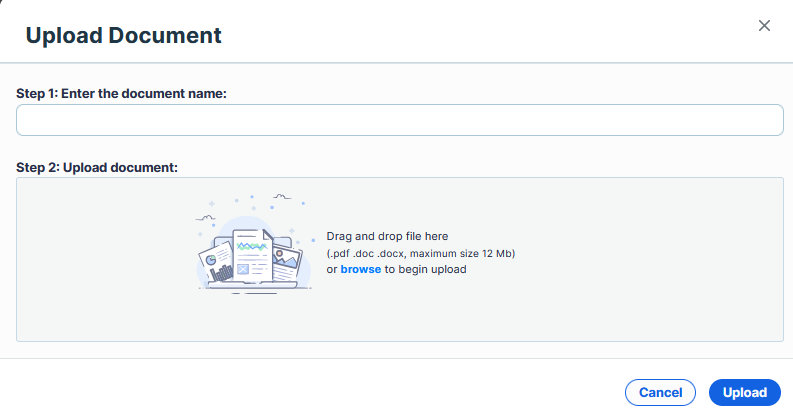 Once you have chosen and uploaded a document, you will be brought to a screen where you may customize it. Drag and drop fields from the menu on the left into the document.   Each field may be customized to meet your specific needs.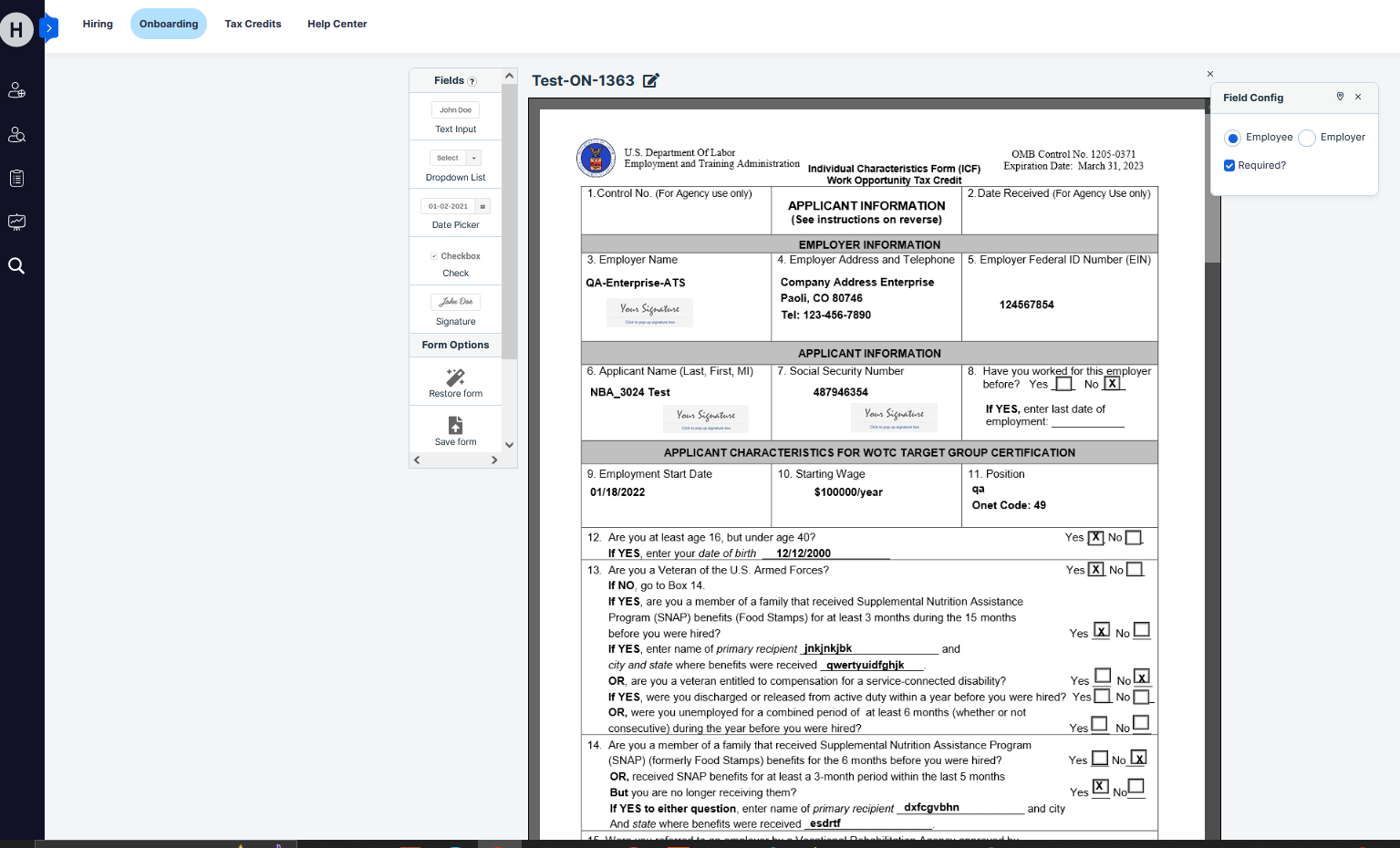 You may save your edits at any time and revisit this form.  When you have completed your form, click on Publish Form on the lower left.
If you return to the Manage Documents screen, you will see your completed document at the bottom of the page.   (Note:  documents which have been saved but have not been published will show as a Draft.)
You may then choose to send this document to
All Employees
Pending Employees
Onboarded Employees
Specific Employees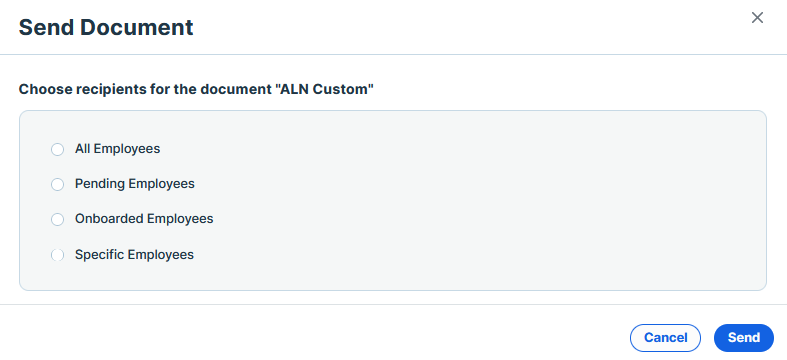 If you choose specific employees, you must select the employee from the list whom you wish to receive this form.