The Company Profile settings are where organization data is stored, and where you outline the organization setup.
The Company Profile page can be accessed by clicking on your profile name at the right-hand top corner and selecting Company Profile.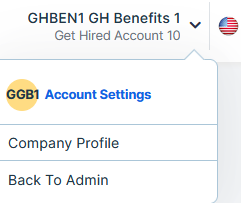 Company Profile: This is your company information and it is viewed by candidates from a hiring engine. Please note that the information listed in the Company Profile tab will show on your Careers Page.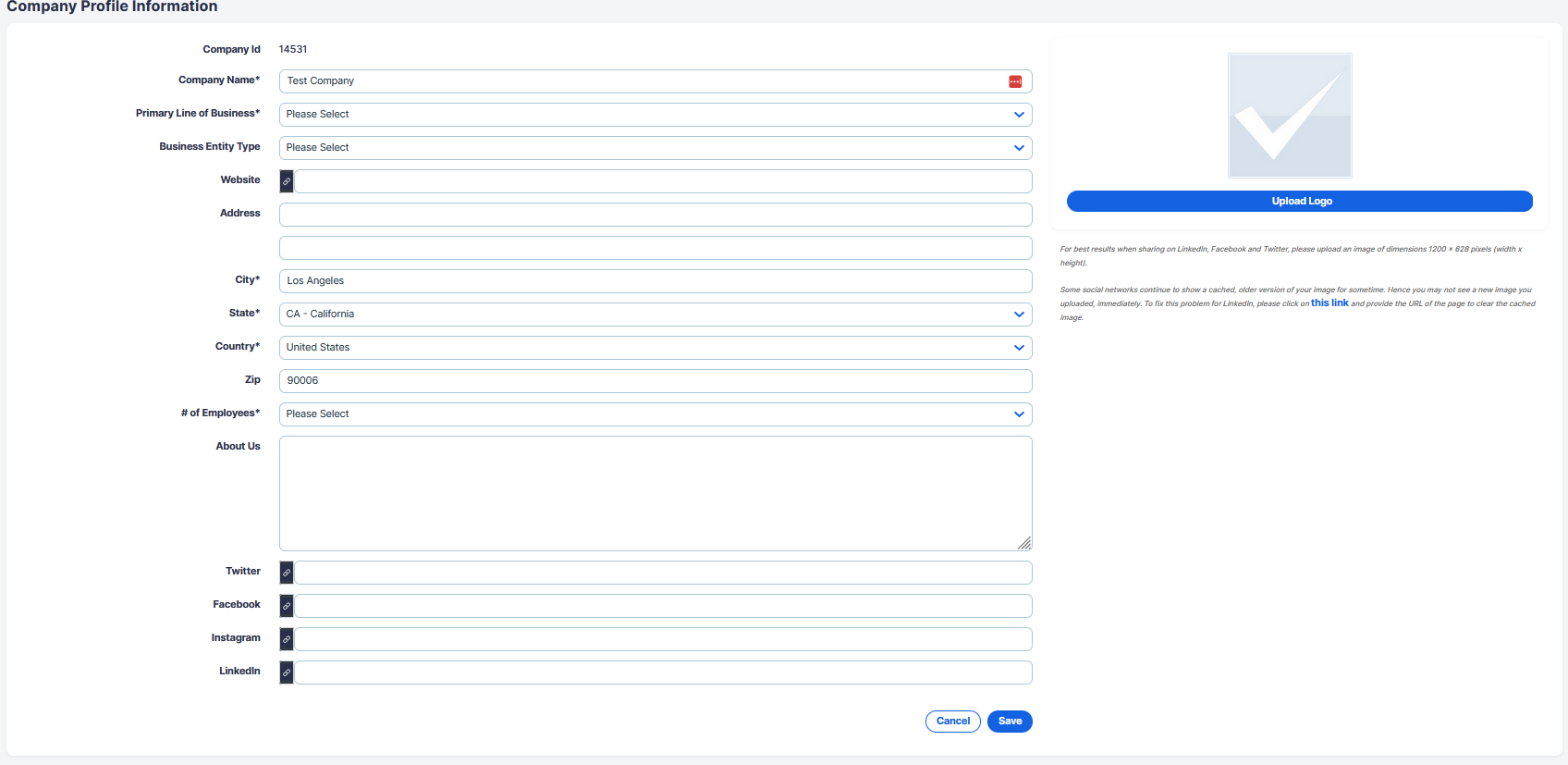 Manage Team: This setting allows you as the owner to manage your team's permission levels.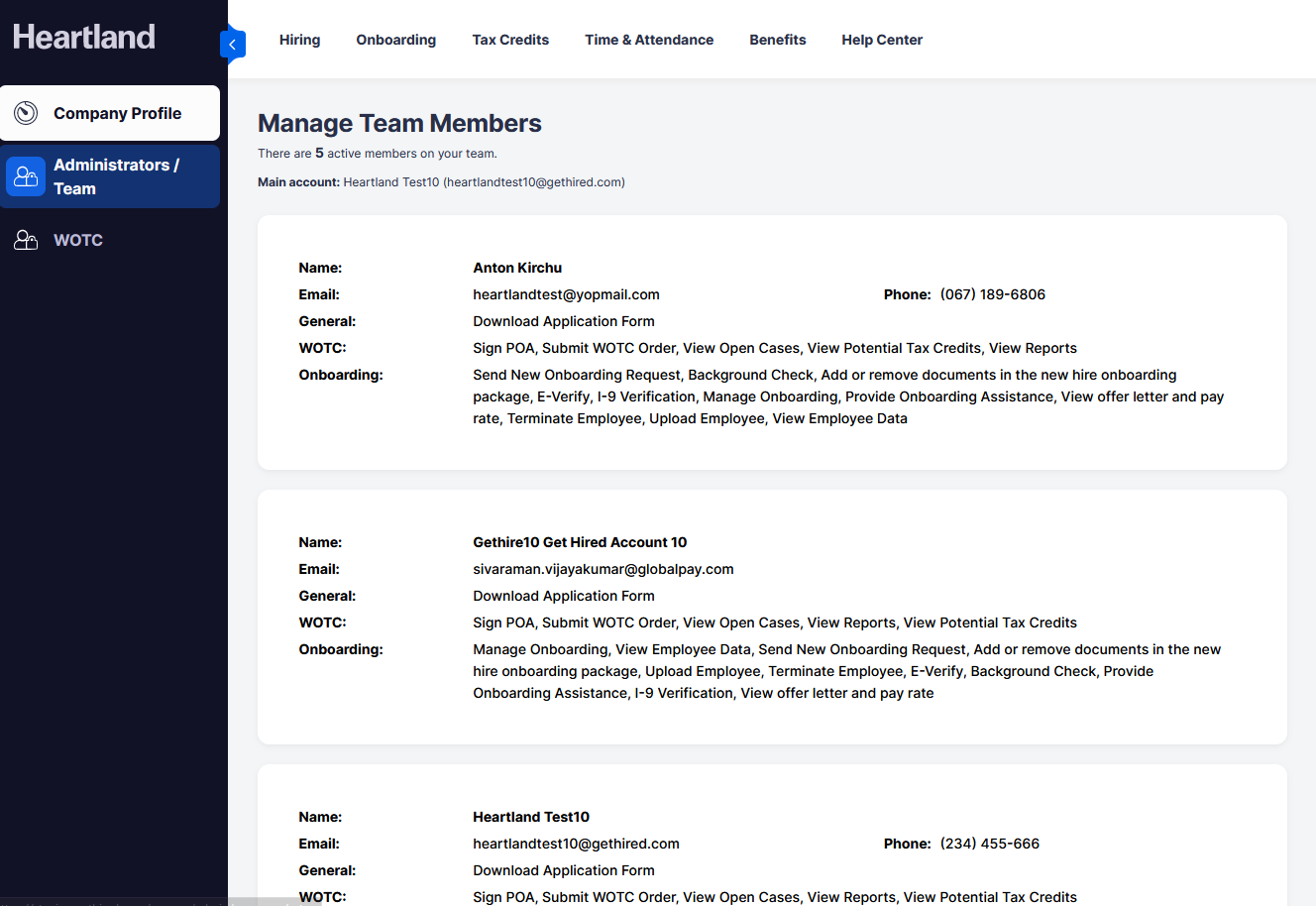 Work Opportunity Tax Credit (WOTC): Here you can elect whether you want to collect data for companies who hire veterans, ex-convicts, food stamp recipients, TANF, Empowerment Zones, etc.
You can also have the option to have the system automatically process WOTC orders for those candidates that are eligible.
On this screen you can also obtain a copy of your signed form 2848, and identify which person or persons should receive notification regarding any WOTC orders.