EEO Settings
You can gather important government information for the Equal Employment Opportunity (EEO) commission using the form on this page.   If you are a federal contractor, you are also required to collect Office of Federal Contract Compliance Programs (OFCCP) data from applicants.
Choose members of your team from the dropdowns to identify who is available to see this data, and who is available to download the report.
In the provided field, if desired, you can enter your company's statement to be visible to job seekers when they apply for a position.  
If you need to be able to comply with OFCCP regulations, you must provide potential hires an alternative method for applying for a position. Provide contact information including email, phone number, the contact name, title, and department of the individual whom they can contact.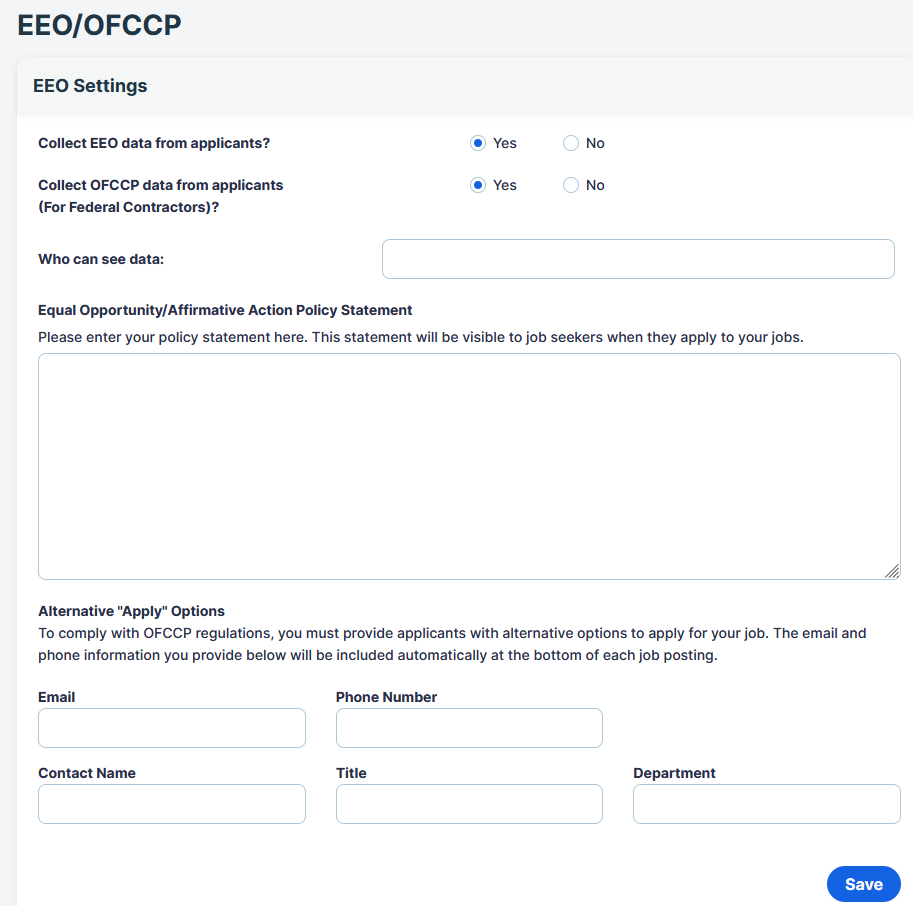 Reports
You may download a copy of any necessary EEO/OFCCP and Affirmative Action reports by selecting the small download arrow on the right.
This will download a CSV file including:
First Name
Last Name
Location
Race
Gender
Veteran Status
Disability Status
Job Name
Job Location
Requisition Number
EEO Category
Job Group Code
Application Status
Voluntary Withdrawn indicator
Applied Date
Rejected Date
Rejected Reason
Hire Date