Finding and hiring new employees is made easier with the Hiring dashboard.  This allows you to create new job postings, track potential candidates, and schedule and manage interviews.
Dashboard
The Dashboard provides a quick overlay of your hiring process.  From here you can:
Post new Jobs to find candidates.
View Messages from applicants or team members
View several reports about applicant status.
View a brief overview of WOTC Tax credits available for current applicants.
View any set tasks
View any events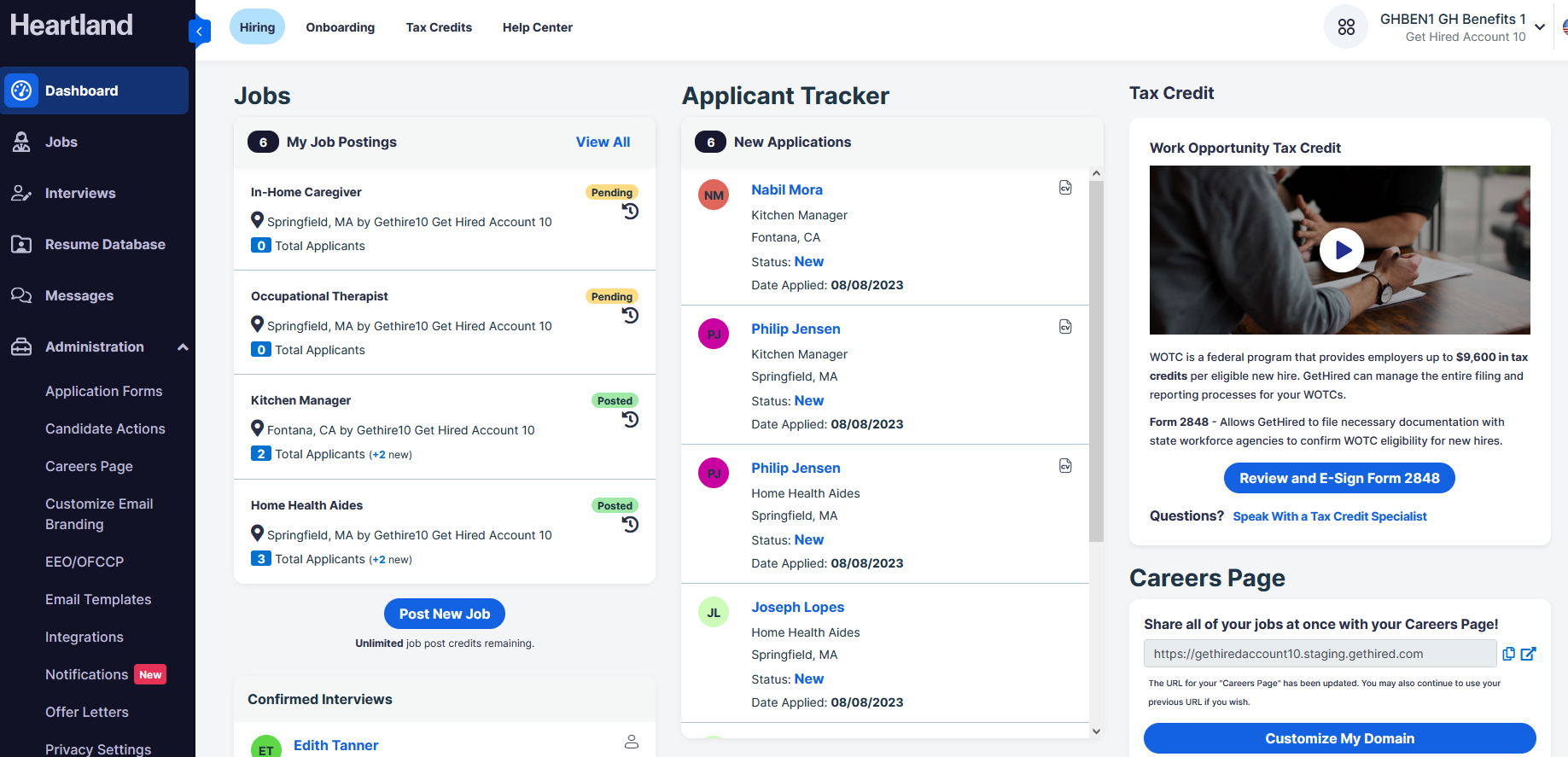 Jobs Cards
The Jobs column displays the Job Cards: a short set of information on currently posted jobs with the following details:
The Job title.
Current status.
Location.
Who posted the Job.
Total number of applicants.
Clicking on the Job Card will display the full details.
Directly under the Job Cards displays the Confirmed Interviews cards.
Applicant Tracker
In the center of the page, you will see a list of recent applicants to jobs.  This includes the name of the applicant, the job they are applying for, the status of the application, and the date it was submitted.   By clicking on the applicant's name, you will be brought to the associated job page, where you can see all candidates for the position.
Work Opportunity Tax Credits (WOTC)
WOTC
is a federal program that provides employers up to $9,600 in tax credits per eligible new hire. We can manage the entire filing and reporting processes for your WOTC applications.*  If there are any applications in process, you will see them here, including the amount of the maximum credit and the status of the application.
*WOTC processing is only available to Heartland clients who also subscribe to the Payroll product.